Topology optimizations deliver only a rough idea of the relevant loadpaths according to the loadcases used. There is no information about the dimensions of the loadpaths available. Therefore it is mandatory to have quickly CAD models based on the topology results available that allow for simulations with standard loadcases to evaluate e.g. stress distributions. Often the first results still show hot spots with stress concentrations. Shape optimization can easily reduce these stresses while maintaining the mass of the component. Afterwards our workflow guarantees a fast carry over of the optimized shape to the CAD model.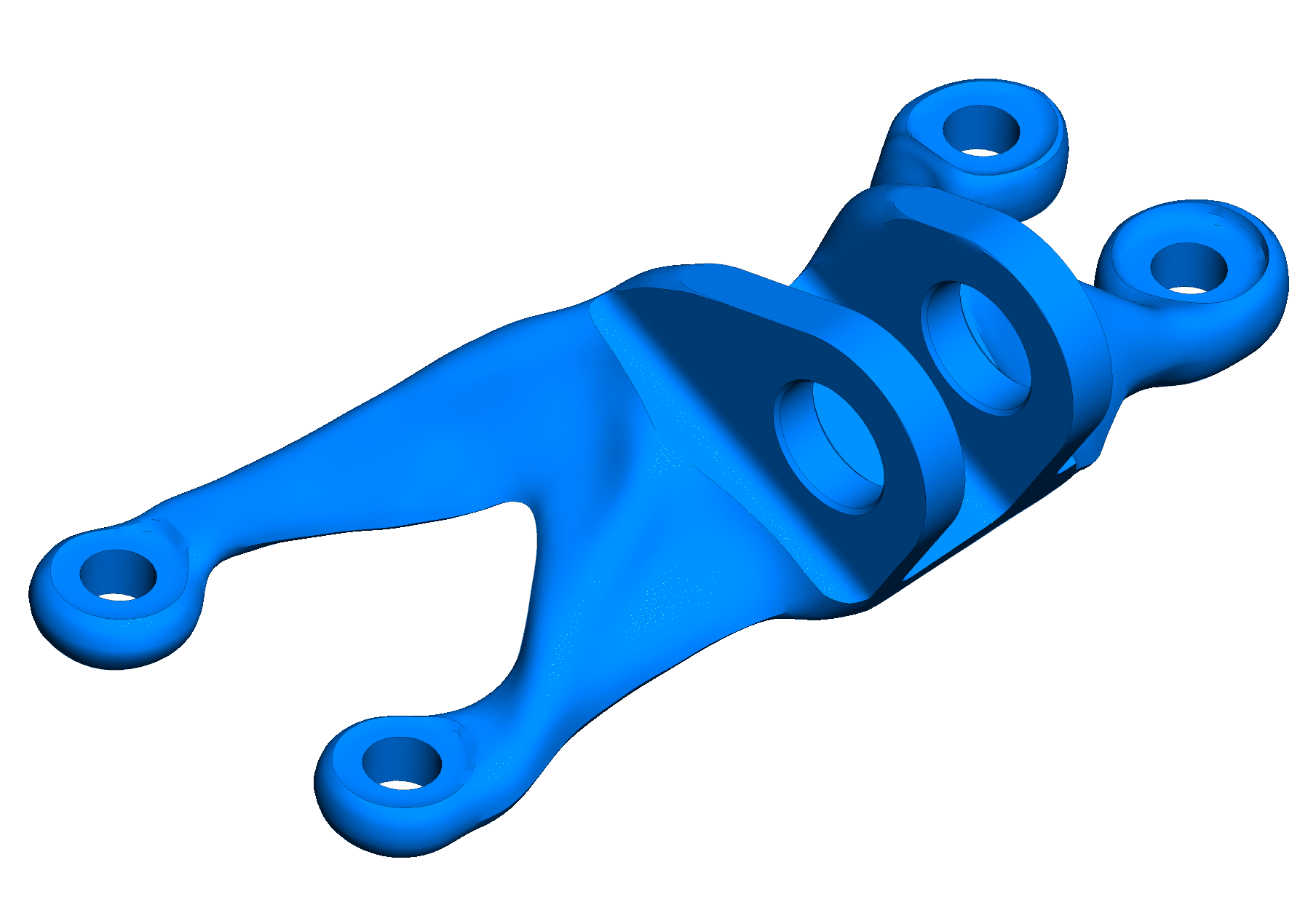 Although the topology optimization provides ideal structures, manual design adjustments may be necessary due to package changes or a relocation of screwing points.
In contrast to the conventional approach in CAD, the component is not redesigned, but can be adapted to the new boundary conditions in minutes.